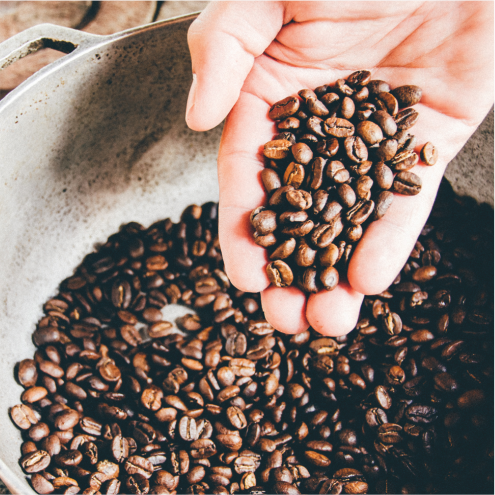 Fresher, environmentally friendly, small batch fresh roasted to perfection.
The key difference with our Fairtrade beans is the freshness. We roast in small batches in the UK so you get freshly roasted beans every time, roasting using our highly energy efficient and environmentally friendly Neotec roaster.
Beans are listed by roast colour; the higher the number, the darker the roast. Robusta beans generally have a higher caffeine content, Arabica beans have complex acidity and taste compounds meaning more variation in the flavour produced - they are generally sweeter and have tones of fruits, florals, chocolate and nuts.