New Island Bakery Orange Melts!

Island Bakery are a brand we love. Based on the idyllic Isle of Mull, they produce only the highest quality Organic biscuits. Extensive taste-testing (particularly by our MD Darren) has led to us not only continuing to supply these delicious biscuits, but also to add to our range with their new Orange Melts (600-076). These citrus sensations feature an all butter biscuit with pure organic orange oil, half dipped in dreamy organic Belgian milk chocolate.
These Orange Melts are made from only the best organic ingredients and then baked using unique ovens that are heated by Mull's plentiful renewable timber. This has been chosen as not only are these environmentally sustainable, but they also allow for a gentle heat that gives a slow, perfect bake.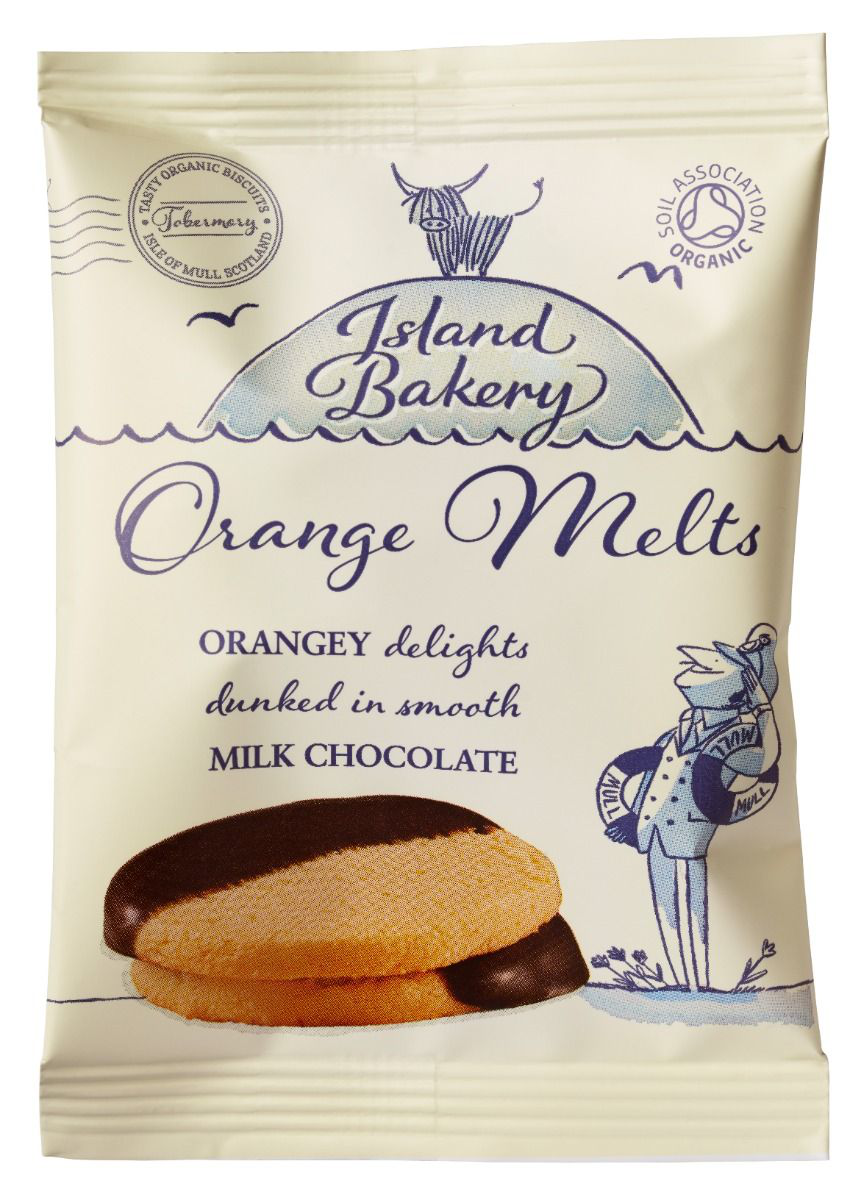 Island Bakery also go the extra mile in other aspects - their new factory building is powered entirely with local sources of renewable energy. Electricity for the building is generated both by a hydro-electric turbine on the neighbouring Tobermory river, and a single wind turbine set on a hill above the bakery.
They also chose to become an organic business. Organic standards ensure that all of their ingredients have been produced on land that is free from pesticides or artificial fertilizers. This is good for the ecosystems on and around the farms that have grown the wheat for the flour, or where the cows whose milk makes the butter have grazed. We can be assured that those cows will enjoy the highest standards of animal welfare. Every ingredient in these biscuits is fully traceable back to the producer.
Choosing Island Bakery biscuits also offers you assurance that the food you eat will contain:
- No GMOs
- No preservatives
- No artificial colours or flavours
- No palm oil