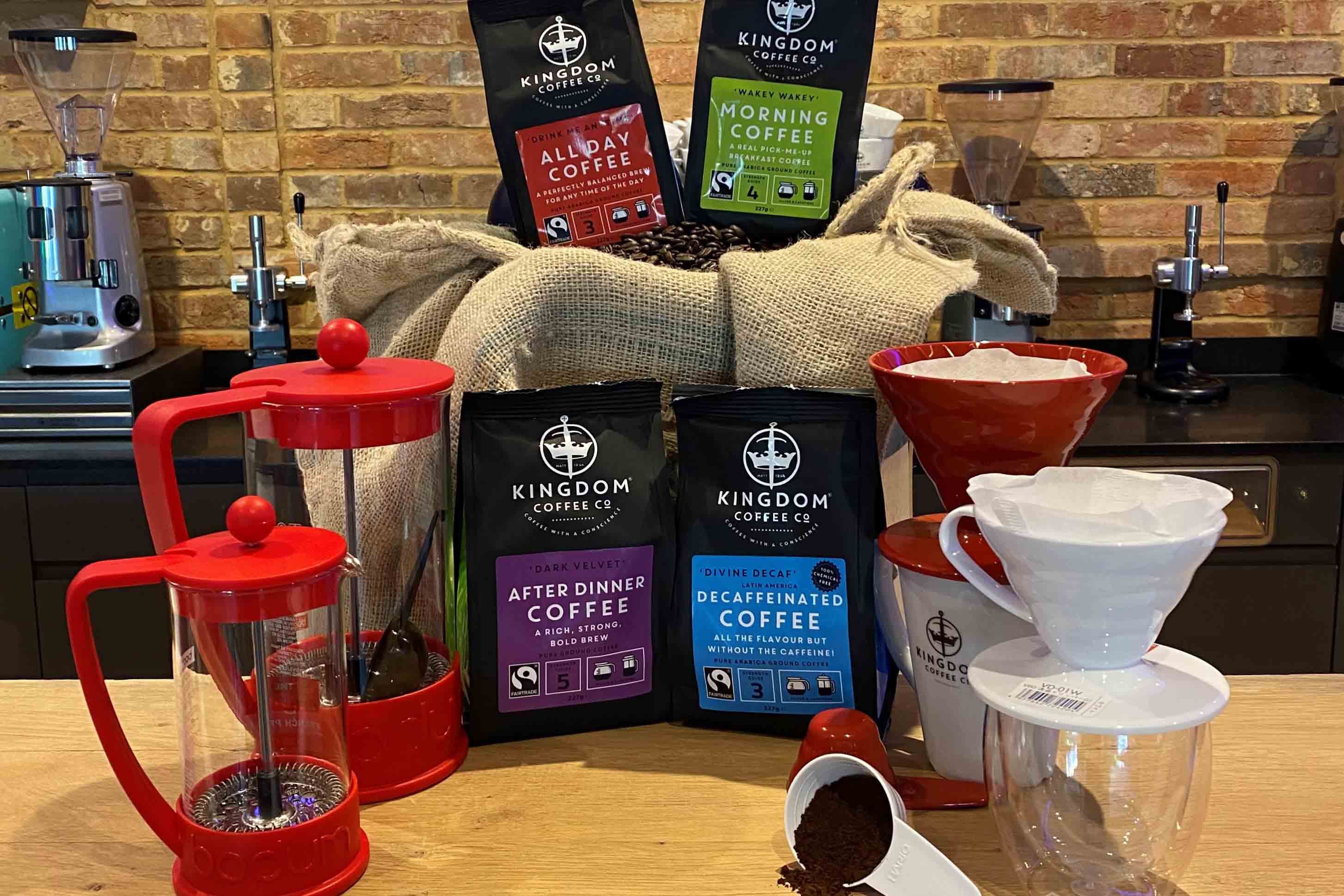 With working from home on the increase, having a good quality cup of tea or coffee to hand doesn't need to cost the earth. We have adapted to the changing climate by bringing out our own at home range with a wide variety of products for all to enjoy.
Whether you need a home brewing solution, pods for your Nespresso machine or beans we have a coffee solution for you. From V60 filters and cafetieres to an at home bean grinder we can help you get the caffeine fix you need! And for the tea lovers out there, we have a wide variety of Clipper's own unbleached and plastic-free teabags in handy consumer-friendly packaging.
Please click here for our "At Home" range.