Clipper - great plastic free tea!
Posted:
February 21, 2020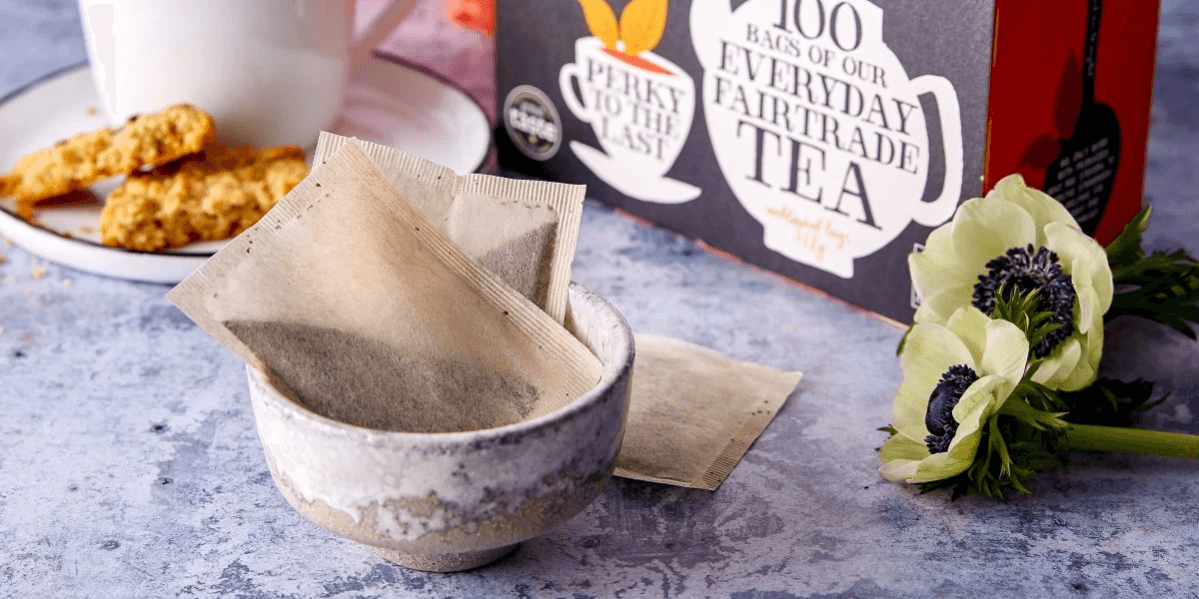 We all want less plastic in the environment but unfortunately a lot of tea bags contain a small amount of polypropylene plastic. This may surprise some of you but until recently it has been an essential ingredient to help the tea bag paper seal together.
But not anymore!
Clipper's tea bags are sealed with a completely natural, non-GM bio-material made from plant cellulose, known as PLA.
They are completely free of polypropylene – the oil-based plastic that is so damaging to the environment. The material we use is entirely natural, industrially compostable and much more environmentally friendly.
The biomaterial that Clipper use is considered plastic-free according to the definition by environmental group A Plastic Planet.
Clipper's plastic-free tea bags Clipper wanted their consumers to have bags more to feel good about which is why they are so proud to have launched the world's first plastic-free, unbleached and non-GM pillow tea bags. The team in the Dorset factory worked tirelessly to create a new tea bag paper that's plastic-free, but is also unbleached and sticks to Clipper's organic principles.
Creating a plastic-free tea bag isn't as easy as you might think. The tricky thing was to solve is the issue of the glue that holds the paper together: the PLA. Clipper needed to find a reliable way of making sure their tea bags would stay together in a cupful of hot water.
It took over 12 months to the find the best solution and guarantee a reliable source of PLA that's non-GM. That last part is essential for Clipper's organic products and something they absolutely insisted upon. Now they've developed a plastic-free tea bag that's completely free of polypropylene, there's no stopping them! Used tea bags can be placed into the household food waste bin, so not only meaning the filter paper avoids landfill but also the used tea inside.
Watch One Shows: Plastic in Teabags Video