SureFlow Counter Top Boiler 10 litre Filtered
The Instanta 1501F/G2 Counter Top Auto Fill Water Boiler is a 10-litre capacity commercial water boiler with a built-in filtration system and has an extremely fast heat up from cold of 32 minutes. It has a draw off capacity when full of 60 cups of hot water and hourly output of 162 cups, equivalent to 27 litres.
Now Only
£468.00
Regular Price
£662.31
List Price - £662.31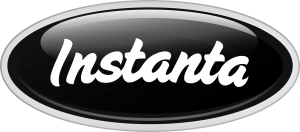 Dimensions - (w x d x h) - 243 x 510 x 610mm (depth includes drip-tray)
Offering a substantial initial draw off of 10 litres / 60 cups this model features a built-in multi-functional filtration which can be adjusted to hard, medium and soft water. Designed for direct connection to a cold water supply using the 1.5m (¾" BSP) supplied and a electrically connectivity of a 230v supply with a suitable break capacity of 13 amps, this machine is designed for easy installation.
Features and Benefits:
- Basic fault self-diagnosis with LCD read out
- Built-in multi-purpose filtration
- Electronic temperature control for constant temperature at around 97°C
- Easy access for service and cleaning
- Long-life incoloy elements
- Boil dry protection
- Stainless steel drip tray included
- 28 litres per hour output
Warranty: 2 years for spare parts and labour
- Replacement AQ35 water filter - SKU: 999-030
More Information
Brand
Instanta
Case size

Height 610mm

Width 252mm

Depth 518mm

Tap clearance to drip tray 190mm

Rear connection clearance 50mm

Depth excluding drip tray 362mm

Description Image
| Icon | Label | Description | Type | Size | Download |
| --- | --- | --- | --- | --- | --- |
| | CTS11F Sureflow User Manual | CTS11F Sureflow User Manual | pdf | 1.7 MB | Download |
| | CTS11F Sureflow Information Sheet | CTS11F Sureflow Information Sheet | pdf | 1.7 MB | Download |
| | CTS11F Sureflow Full Specification Sheet | CTS11F Sureflow Full Specification Sheet | pdf | 225.6 KB | Download |
Next Day Delivery
We deliver!
Free next working day delivery for orders in excess of £60 net to UK mainland locations via our chosen delivery partners DPD & APC.
We deliver to the Scottish Highlands, Northern Ireland and the Republic of Ireland plus all UK offshore islands but these may be subject to additional charges and a two day delivery service - please ask for further information
Why Shop With Us?
With hundreds of Fairtrade, Organic and sustainable products to choose from, we're your one stop shop for everything from sugars and coffee biscuits to descaling tablets and cleaning cloths!
Great everyday low prices on leading brands across our teas, coffee and equipment.